My name,NAO means a small boat in Hindi.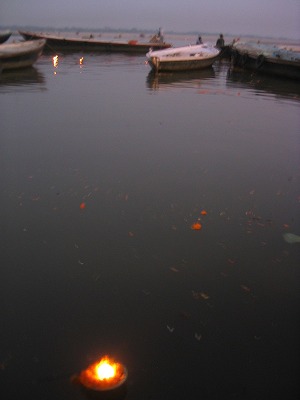 I am very glad that my name has meaning in Hindi.
By the way, I have Hindi name;asha.It means hope in Hindi.
I love my own name:NAO.
Because it is short and the pronunciation is also easy,
almost peaple in the world would be better to remember.
I want to travel to the vast ocean though I am a small boat yet.
The vast ocean must be my life....a small boet is of course me...
I came back to my country Japan today.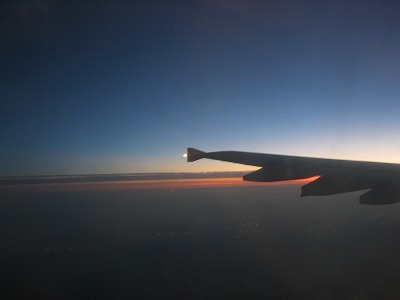 One month in India passed very lapidly,
and the days are like a dream I saw last night.
In India I was very fine every day.
It was good travel very enhanced.
Everything becomes bloody of me!
Well,
I am not lonely as usual though my travel in India finished.
Because.....
I start a countdown on the 30 days, for going to India again!
The Batik atelier in Varanasi that I goes from last year.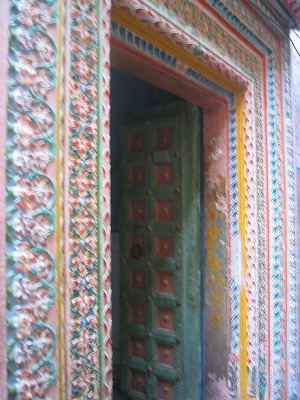 When I visited here for the first time,
Actually I could not understand about batik design in India.
(religious picture, especially the god of Hinduism)
But now I can understand than before and I came to like it.
The batik is a candle wax dye.
The part not dyed is cap with Candle , and it goes in the color repeatedly.
Decorating with the Gold powder is very beautiful.
(This detailed work looks like Mehendi)
This time, I challenges my own design.
Now I am painting green birds.
This atelier is family owned, and most is a woman.
The workshop is in the house.
It is however pleasant to work with a dynamic, good mind
family.
The radio of the musical program is sung while effective,
and we works while chatting.
The break is after all Chai (Indian tea).
After that, children of women ,sometimes come to here are
really cute.
but it is a little bit hard for me to stay here for al l day,
because most of the conversation is Hindi word in the atelier.
(Considerably I talk with them in the heart word now. )
Batik and this family I meet by chance in India coming in
succession.
I hold it out to make the best use of in the future.
It enhances very much every day.