A HAPPY NEW YEAR!!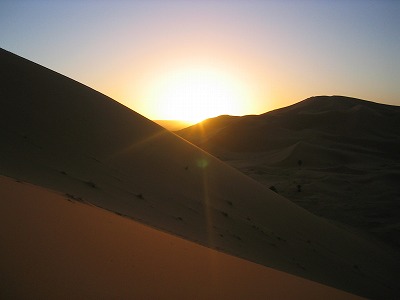 The photograph is the rising sun in Sahara desert in Morocco.
That time,I was 21 years old and had determined to become
a traveler here.
From that a little for two years.
The light of the sun that I felt it in Sahara was still alive in me
and doesn't seem to have passed such time.
However, I feel also terribly far, far event.
To bring close to my dream importantly,
I want to spend 2006 year.